Hip Hooray – it is my birthday!
What a lovely few days – a Royal Wedding followed by my birthday!
What better way to celebrate than with my very own ruffle cake 
Hope you all enjoyed watching William and Kate on their magical day.
I thought everything looked spectacular – I was totally in awe.
Stunning dresses by both the bride and bridesmaids and what a beautiful couple they make.
Wishing you all  a wonderful weekend – hopefully it is filled with a few ruffles!.
I am joining in with Lou from Sunny and Scout for
Point and Shoot
 – come and see what everyone else has been up to!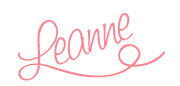 Need more inspiration? Check out these posts: