I am thrilled today to bring you an interview with the incredibly talented stylist and party girl Kim from
The Tomkat Studio.
 In the world of parties Kim needs no introduction – however for those of my friends here who do not live in party world, Kim is one talented lady.  Her blog and party printable business is one of those amazing success stories and her incredible styling abilities are second to none.
I first got to know Kim via this virtual world we live in about 18 months ago – neither of us had been blogging that long but we both had a love of beautiful parties.  We got chatting about pretty things and Kim then offered to feature Sofia's 4th Birthday Party on her blog – my first international feature – I was so excited.  
Since then I have gone on to use Kim's printables on a number of my tables and tables I have put together for friends and customers.
Today it is Kim's turn to let us in on her world – enjoy the interview below and some details of a giveaway over on her blog.
Tell us something about yourself that we may not know?
In high school, I loved photography and almost went to a college in New York to pursue it. Instead, I decided to major in business and graduated from Arizona State. My degree is in Business – Marketing and I was a partner in a real estate firm for 8 years before leaving to be home with my children. The TomKat Studio blog was started on a whim, but quickly turned into my dream business. Not only do I get to utilize my marketing and business knowledge, but I get to explore my creative passions including photography! 
How did your business get started?
The TomKat Studio started as a little blog to share my creative projects after I decided to stay home with my little ones. It quickly gained a following and my readers started requesting designs and products I was making for myself and my children's parties. 
What is the best thing about having your own business?
 The best thing about having my own business is the ability to work from home and be here when my kids come home from school. I love it! 
Where or what do you draw on for inspiration for your own products?
I am constantly inspired by so many things. I only wish I had more time to design because the ideas are endless. My favorite places for inspiration are catalogs and magazines.
Any advice for anyone wanting to start their own business?
My favorite piece of advice for someone wanting to start their own business is to "Be Original". So many businesses are started after seeing another successful business and saying "I can do that, too." I always tell people to find something new, or at least a new spin on it before they start. If you are unique and original, your business is much more likely to thrive. 
What is your current favourite party theme from your range?
My favorite party theme is our Cotton Candy Collection. We recently completed a fun photo shoot for it and love the results! It's a perfectly SWEET theme for little girls (see some pictures below).
How do you like to relax when you are away from your work? 
It seems that I am rarely away from my work, since it does take so much dedication to run a business from home! However when I can, I love to vacation at the beach. I enjoy spa days with my girlfriends, especially here in Arizona where we have an abundance of gorgeous resorts with world-class spas. What could be better for relaxation than a massage, facial and a margarita by the pool?
I am delighted to announce that today Kim has done a little feature on her
blog
about
Sweet Style
.  You will also find a little giveaway that is open to all readers worldwide – don't forget to pop over and say Hi and enter the competition.
Kim can be found here
The TomKat Studio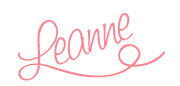 Need more inspiration? Check out these posts: