I have been really busy working on my new Sweet Style
website
and online store – my goal is to have it live by 1st June – this has meant however not much time to blog while I prepare. I promise I will be back to more regular blogging soon.  While at home putting things together I have been enjoying the delights of a local bakery – nothing better than tea, fresh tasty bread and jam – so delicious! I will share more delights from this yummy bakery over the coming weeks.   
I would love to know what you enjoy to snack on while you are busy on a project.  
Enjoy your weekend everyone!
PS.  It looks like my Mrs A In The Cove facebook page cannot be renamed to Sweet Style – this means I have had to start a new page – if you are a facebook follower I would love for you to like my new page as posts on the old one will be stopping soon.  Click
here
to go to the new page.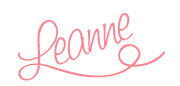 Need more inspiration? Check out these posts: