Five years ago at 8am this morning my gorgeous little Sofia arrived in the world – our third daughter – she was so pretty she took our breath away – a tiny squidgy little thing weighing in at just 2.58kg.  
Sofia Alexandra Ambrogio – a big name for a little girl – we were the proudest parents – relieved, excited and totally smitten.
Five years later and she is the cheekiest of our girls. The most determined, the most charming, the one with the sweetest tooth, the least willing to change her mind, the blondest, the most petite, the friendliest, the feistiest, the gigliest, the one that will have you wrapped around her little finger. The one who tests my patience more than the others but the cuddliest and most affectionate one – she is our "fia" and we love her just the way she is.
Happy Birthday my beautiful girl – may all your dreams come true.
xxxxx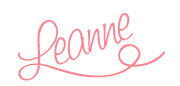 Need more inspiration? Check out these posts: