A few weeks ago my lovely friend Katena from
Taylor Made Baking
tagged me to play along with the 7 Random things game,  so today I have put together my list of 7 random things that are all my current party favourites.
MY CURRENT FAVOURITE LOLLY
I have become a little obsessed with these yummy treats – chewy clouds – I had a few left from a
purple party
I put together a few weeks ago and well … the rest is history!  They taste just like bubblegum only better.  
MY CURRENT FAVOURITE COLOUR FOR A PARTY SCHEME
I have a thing for yellow at the moment – it looks great with so many colours – pink and yellow, brown and yellow, grey and yellow, white and yellow
MY CURRENT FAVOURITE JAR
I love this tall elegant jar which always looks so pretty on a Christening and Wedding table
MY CURRENT FAVOURITE CAKE STAND
Need I say any more.
Image: My Sweet and Saucy
MY CURRENT FAVOURITE RIBBON
I love this pink, red and white ribbon – I have used it on a number of my parties this year.
MY CURRENT FAVOURITE DESSERT
The cookie pop of course!
MY CURRENT FAVOURITE BACKDROP
The lovely pink and green ribbon backdrop I used in last weekend's party – you can see more of it
here
(I will do a post next week with more info on how to make this backdrop)
I thought I might pass this game on to one of my readers who has recently started a blog – pop over and say hi to Rachel from
fabrik of life
who has lots of pretty things for you to see!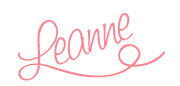 Need more inspiration? Check out these posts: