I have had such a lovely, busy and exciting few days.
Here are a few snaps of what I have been up to.
Friday morning brunch with Mr A to celebrate our 11th Wedding Anniversary. 
Love U Mr A! (and I love that you stood there with that sign and allowed me to take a photo of you!)
Saturdays Styling Workshop that was held in my home
Lots more to come about that this week
And today is Fathers Day for us Aussies.
Here are the girls with their dad this morning (I know – always one that won't smile!)
Happy Fathers Day to all the dads out there.
Hope you are having a wonderful weekend.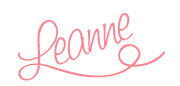 Need more inspiration? Check out these posts: