Great news to report everyone
My favourite Scrapbook Store is now online!
I have been a loyal follower of the amazing and talented girls that run
Scrapbook Moments
in Terrey Hills here in Sydney for years.  I have made some wonderful friends through my scrapbooking (they lived though my last pregnancy with me and one of the girls even had a hand in naming Indiana!) and I love that I have all my favourite photos of my girls in beautifully presented albums.
Now the exciting news is they are also online.  This means you can have their beautiful layouts posted to you complete with papers and all you need to bring your pictures to life.
Here is one I did of Indi last year.
The site is a little different to most and specialises in fully kitted double page scrapbook designs.  They will have eight different layouts on the site at any one time.  The aim is to send you in kit form, exactly what you need to complete the double page layout of your choice.  Included is a colour photocopy and dimensional sketch of the original layout which allows you to see exactly how the layout is layed out and put together.  The website is very user friendly with a great shopping cart and secure online payment options.  They also have lots of other great scrapbook items available on their website.
Make sure you tell them I sent you!
(Here is an example of what you will get to help you create your layout.)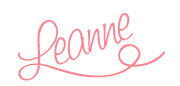 Need more inspiration? Check out these posts: