Just over two weeks until Indi's first birthday party so my head is filled with so many ideas – I keep finding gorgeous photos of lovely dessert buffets and and with each picture I head in another direction – I just need to stick to an idea and go with it – no changing the menu.
This time the table will be filled with more desserts as opposed to lollies as it is afternoon tea with lots more adults. I spied this lovely photo today over at
My Sweet and Saucy
– so beautiful – look at those macaroons and what a table!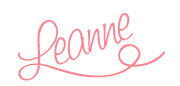 Need more inspiration? Check out these posts: