Claire at
Scissors Paper Rock
has started a weekly Monday morning post which shows a brief glimpse into your weekend – she would love everyone to link in and show us what you where up to on the weekend. We had a huge weekend at our house – Saturday was filled with Sienna's 6th Birthday Party (which I promise to have photos of tomorrow) followed by family for dinner and friends for brunch on Sunday morning – Sunday afternoon however was time to just be in our backyard and it was the perfect winter's day here in Sydney with blue skies.
Sienna danced!
We had a visit from Snow White
And Indi had her first taste of the garden dirt!
Hope your weekend was fun!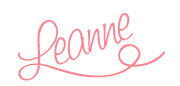 Need more inspiration? Check out these posts: