My beautiful Sienna is Six today. She bounded out of bed earlier than usual for one that we call sleephead! She was so full of excitement for her birthday had arrived and she could not wait to celebrate with the world.
This photo shows her personality to perfection – a free spirit full of laughter.
Sennie, Sen Sen, Little Chicken! We love you so much.
I can't believe you are six as it seem just yesterday you were the tiny 2.77kg baby that I held in my arms – I will never forget the moment we met you after such heartbreak of losing you precious sister just 17 months prior – you were the light at the end of the tunnel.
Happy Birthday my gorgeous girl – may all your dreams come true!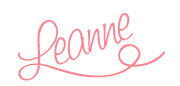 Need more inspiration? Check out these posts: