Had great success with this new recipe one of the mums from school gave me the other day so I thought I would share it here seeing as we are in the thick of finals week on Master Chef here in Australia – the quantities seemed to make far more than it suggests so I have frozen a huge batch and have found them great to pull out for lunch and dinner. Much to my surprise they even looked like the picture! Recipe is courtesy of Coles.
Chicken and Vegie Sausage Rolls
300g Chicken Mince
1/2 grated onion
2 cloves garlic, crushed
1 carrot, grated
1 zucchini, grated
2 tbsp hoisin sauce
2 sheets frozen puff pastry, thawed
1 egg, lightly beaten
2 tsp sesame seeds
Preheat oven to 200 deg C. Line baking trays with non-stick paper. Place the mince, onion, garlic, carrot, zucchini and hoisin sauce into a large bowl. Season with salt and pepper, and combine thoroughly.
On a clean board, cut pastry sheet in half. Lay some mixture along the centre of each piece and roll pastry to enclose. Brush rolls with beaten egg and sprinkle with sesame seeds. Cut each roll in half and place, seam side down, onto the prepared trays Bake for 25 mins, until golden brown.
Serve with side salad and ENJOY!
Freezing Tip: Cooked sausage rolls can be stored in an airtight container and frozen. Thaw and reheat in oven at 200 deg C for approx 10 minutes.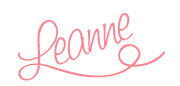 Need more inspiration? Check out these posts: