I made some yummy light fluffy vanilla meringues today.
Here is how I made them …
4 egg whites
1 cup caster sugar
1 vanilla bean
Beat the egg whites on high speed in an electric mixer until they are frothy
Add the caster sugar and continue to beat on high until stiff peaks form
Add the seeds from the centre of the vanilla bean
On a lined baking tray place evenly spaced out dollops of meringue mixture 
Bake in a fan forced oven on 90 deg C for an hour 
Allow to cool in the oven with the door ajar
Serve on a platter with some pretty patterned paper underneath.
Enjoy!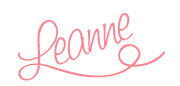 Need more inspiration? Check out these posts: