A few months ago I was contacted by a lovely reader after she read my blog post about our angel in heaven.  Soon after my blog post
here
, Kristie had a beautiful baby girl Olivia and we have kept in contact ever since (it turns out she lives not far from me).  Recently Kristie also ordered one of my
personalised stamps
to use at her son Lachlan's birthday party and I got to know a little more about Kristie and her family.
Last week Kristie emailed me some photos of her son's gorgeous birthday party and today I would like to share a little more of this party.  Not only did Kristie do an amazing job with the dessert table but at the party they raised $5,000 for the Humpty Dumpty Foundation after they requested a donation in leiu of gifts for Lochie – The foundation played a key role in saving Lachlan's life at the end of last year after he suffered a rare epileptic seizure that caused him to stop breathing for no reason.  Thankfully Lochie is doing well and Kristie threw a fabulous party to celebrate which I would love to share today.
 Here is more about the party as told by Kristie
The colour scheme we chose for the party was orange, yellow and black and I
made an assortment of tissue paper pom poms for the occasion. We also blew
up our own helium balloons to save money- everything was done on a budget so
that we could donate the money to Humpty. My gorgeous husband hauled a tonne
(literally) of sand up our incredibly steep block of land and created a
gorgeous little construction area for the children- they had an absolute
blast. We also purchased a half a dozen  'Real Construction' starter kits
from toys r us which is what you can see in the photo where the children are
building at the little table in the backyard. 
We covered Lochie's Thomas
table from his room in black plastic and the children hammered and nailed
away. They loved it and I couldn't believe how busy they were. We also put 2
tubs of sand on the balcony and filled them with sand and little
construction toys for the smaller children. My husband also converted a
traditional style cement mixer piñata into a pull string one and hung it
from the construction site flags which were purchased from Bunnings. John
and Lochie also wore matching tool belts from Bunnings and safety vests. We
filled them with plastic tools from one of Lochie's tool sets.  Lochie
didn't take the tool belt off all day! We hung plastic hard hats from the
construction flags for children to use.  We also hired half a dozen road
work signs and a slow and stop sign from Kennards Hire to make it all look a
little more authentic.
I really enjoyed making the food and arranging the table which also had a
place for Humpty Dumpty Donations which we asked our family and friends to
make in lieu of gifts. We raised almost $5000 which will purchase much
needed lifesaving medical equipment.
(There are those spoons with the special personalised stamp which you can get here)
If you would like to know more about the Humpty Foundation and all that it does follow the link
here
.
Thanks Kristie for sharing your families story and birthday party.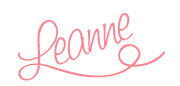 Need more inspiration? Check out these posts: