In the past month I have undertaken two pretty incredible online courses – the first on Blogging and the other on photography.
Today I would like to talk a little on the first wonderful course called
Blogging Your Way
.  The course is run by Holly Becker who is the author of the great blog
Decor8
Not only is Holly a wealth of knowledge but she is encouraging, positive and giving.
She helps you to take a close look at why you blog and how you can become a better blogger with thought provoking questions and what seems to be hundreds of tips to make a blog a better place to visit.
Holly's co-teacher in this course is the very talented Leslie Shewring who writes the blog
A Creative Mint.
 Leslie is a self taught photographer and stylist whose wonderful blog has the most gorgeous eye candy.
The combination of these two great talents have made for the most incredible course that really has helped me in both the blog world and the real world.
I must admit I have a fascination with Styling – it is something I have long desired to do but I have always wondered exactly how does one become a Stylist.  There is no formal training and a personal individual style is just that – individual.  A style can be displayed through both words or picutres and
Holly
and
Leslie
have both demonstrated throughout this course how to be an individual.
So it is with all these wonderful things in mind that I move forward realizing that my blog is my individual style on things – I hope to show you over the coming months many fun projects I am working on that are my attempts at Styling and being an individual.
  If you are looking for a fabulous online course to participate in I would encourage you to pop over to
Decor8
and find out more details – it may just be the lift you are looking for at this point in your blogging life.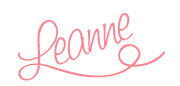 Need more inspiration? Check out these posts: