Saturday night was the annual Stillbirth Foundation Australia Fundraiser.
Silly me didn't take my camera well because… too many other things to take and it was forgotten!  I did snap a few quick shots with my iPhone and instagram so this will have to do for my shots.  Late this afternoon Mick Toal our official photographer came to the rescue and sent me a few shots of the committee and the room so I have included them as well – our theme for the night was Alice in Wonderland – so much fun – the ballroom at the Hilton Hotel looked just fabulous!
Thanks to everyone who supported the evening – we had a wonderful night and raised lots of money for such an important cause – funding research into stillbirth.
Great prizes and giveaways
Big props and little props to keep with the Alice in Wonderland theme
On the night we also launched a beautiful new booklet that has been proudly put together by the Stillbirth Foundation Australia – it is called "Stillbirth in Australia".  This booklet is the first of it's kind in the world and will be distributed to every maternity hospital within Australia – such an incredible achievement.
The booklet has been so well thought out and a long time in the planning and production – it is something that is very much needed by parents at the immediate time of the grief in losing a baby – something I so desperately wanted after losing Laura.
Order of Events and the new booklet "Stillbirth in Australia"
If you are interested in finding out more about the booklet or how you can become involved with the Stillbirth Foundation Australia please do not hesitate to contact me via email – I would love to hear from you.
 The SBF Committee with our patron former Premier Kristina Keneally
The three founding directors of the Stillbirth Foundation Australia – me, Emma McLeod and Dr Jonathan Morris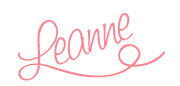 Need more inspiration? Check out these posts: