Blue skies and a perfect winter's day helped to make Sienna's Vintage Circus Party a wonderful success last weekend. I am so thrilled with how all the details turned out and the 18 friends and family that came along had wonderful smiles on their faces all afternoon.
The theme of the party was inspired by Kim from
The Tomkat Studio's
wonderful Vintage Circus Invitation.
I hope you enjoy the details of Sienna's party as much as enjoyed putting it together (all the links can be found at the end of the post).
The lolly jars were filled with all things pink and yellow – smarties, mini ice cream cones, banana's, marshmallows, mini lollipops and jelly beans
I made the cupcakes and found some beautiful cupcake toppers by Joanne at The Cupcake Gallery
Strawberry Milk with vintage paper straws
Tissue Pom Poms for the ceiling and bunting behind the table and on the cake
Delicious cookies, individually wrapped chocolate bars and cute take home boxes for all the guests
Caramel Popcorn
Pink and Yellow Donuts
A vanilla butter cake with that lovely bunting inspired by Kristina at Modern Frills
Paul from Paul's Magic had the girls mesmerized
With my girls
Thank you to all the wonderful and creative people who have inspired and helped with the details for this party and incredibly thank you to
Amy Atlas
who has today featured my party on her blog – talk about do a happy dance (as Kim would say).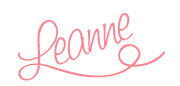 Need more inspiration? Check out these posts: