I was so excited to receive in the post this week some beautiful Ribbon Wands by Pinwheels and Pearls in Brisbane, Australia.
Kate Chapman is the lovely lady behind these gorgeous products that she beautiful handcrafts herself.  A Ribbon Wand is a 2m colourful ribbon on a stick perfect for twirling princesses.  
They would be a perfect stocking filler and are available in many beautiful colours and can be custom designed with an exclusive patterned wand base.
My girls have had the most fabulous time twirling them around the backyard and our house and I am sure that Sienna is a budding rhythmic gymnast – she has not put them down since we received them.
If you would like to find out more information head on over to Kates facebook page http://www.facebook.com/pinwheelsandpearls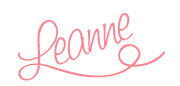 Need more inspiration? Check out these posts: