OK I admit it – I have a ribbon obsession – my collection is extensive and I never get sick of looking at the lovely space in my office where they are all displayed.  Rolls of ribbon stacked according to colour – delicious!
 I love that using a different ribbon on a plain piece of wrapping paper can give a present a whole new look.  I will then always co-ordinate my card according to the colour ribbon I have used.
Ribbons also look so fabulous on candy jars and cake stands – the perfect way to tie everything together.
I was very excited when I was able to add ribbons as one of the items in my new
store
.  I have loads more that I will add over the coming months and today I have added couple more and extended on some colour ranges. 
If there is a specific colour ribbon that you are after please feel free to drop me an email and I will see what I can find and add it to the store.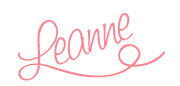 Need more inspiration? Check out these posts: