Have I introduced you to Jessica?
Late last year I took part in a fabulous online blogging course (you can read more about it here).   A few of the Sydney girls on the course arranged to meet and we have stayed in contact ever since.   One of the great girls I met on the course was Jessica.  Jess is a very talented lady who runs Oscar and Ruby, a boutique event styling and planning practice.
Just last month Jess also won first prize in a styling competition held by The Lane.  
After I spied these gorgeous photos I emailed her to tell her how fabulous the shoot looked and we got chatting about all of her gorgeous props –  Part of Jess' business is the hiring of these fabulous products you see here in these pictures.  Some of the gorgeous fabric in this photo was used as the backdrop in the dessert table I put together
here.
 I added various colours to help tie in with my theme but isn't it great that all these wonderful items can be used at different locations and events and take on an entirely different look.
Hop on over to Jess' blog to check out what else she has been up to lately.  Her fabulous wedding was also featured in Cosmo Bride last year – all styled by her of course!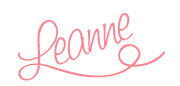 Need more inspiration? Check out these posts: