I have been an avid follower of Holly Beckers Blog
Decor8
for sometime and have followed her journey to create her book Decorate.
I was so excited to finally get my hands on my very own copy courtesy of Mr A and my girls for my birthday last weekend.
The pages are jam packed with loads of the most wonderful decorating tips and tricks.
As it says on the cover "1,000 inspirational design ideas for every room in your house"
The photography by Debi Trealoar is amazing and just flicking through a book like this gives me so much inspiration for both decorating and in my own photography.
There also lots of wonderful tips and quotes from the world's leading stylists, designers, bloggers and artists.
When I am not flicking through the pages my book has taken up residence on my favourite display table as it really is such a lovely book to have out on show.  
Congratulations Holly on such a wonderful book.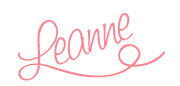 Need more inspiration? Check out these posts: