One of my lovely customers is Emily from Candy Couture in Perth.  Emily puts together some of the most gorgeous candy and dessert tables for her customers so I thought I would ask her a few questions about how she got started and where she finds her inspiration.  Pictures of her most recent party are included so sit back and meet Emily from Candy Couture
How did your business get started?
A friend of mine introduced me to the concept of styled dessert tables / lolly buffets; I fell in love with it straight away. Who couldn't love something that looks that gorgeous and tastes that yummy?
I love design and styling and have an insatiable sweet tooth as well, it seemed to be right up my alley.
I created my first table for my daughters 'fairy princess' 1st Birthday party, complete with cupcake tower, floral arrangements, stationary, backdrop…the works. It was just going to be a one off for her special day, but I got so much enjoyment out of putting it all together and seeing the end result that I decided this was something I would really love to do.
I had been searching for ideas of something that I could do work wise that wouldn't impose too much on my duties as a mother of 2 children under the age of 3. This was perfect, something I can do primarily from home and at my own pace, and a way to be creative and expressive in my work.
My business 'Amani Candy Couture' (Candy Couture) specialising in creating, one-of-a-kind, beautiful, custom designed dessert table and candy buffets for special occasions, I like to incorporate a cake or cupcake tower, delicious sweets, chocolates and candy. I want the table to capture the essence of a particular event, be it a theme such as my 'Casino' themed party I did recently or a vintage style for a gorgeous vintage / shabby-chic wedding.
The best thing about having my own business is being in control of how little or how much work I do, having my own business allows me to put my family first if need be. It has also been so amazing to put in the hard work and gain recognition for everything I am doing for my business, I have become incredibly passionate about it and have high hopes for it to grow and expand into the future.
What do you draw on for inspiration?
I draw inspiration from a range of things,
: Different seasons, gorgeous bright flowers and coloured candy for summer or icy blues and whites for winter wonderland ideas in winter
: A gorgeous piece such as a bird cage or a beautiful backdrop can inspire the rest of the table
I like to follow along the gorgeous blogs of very talented ladies working both in Australia and the United States. I love looking at etsy to see all the different; on off things they have which can be incorporated into dessert tables.
I like to be involved with my clients and use their own personality for inspiration by asking questions about different styles and colours that they love to see what I can come up with.
One of my most recent favourite tables I created was for a 'Burlesque' themed 30th. This style was right up my alley; I had so much fun designing it. I went for a sexy, demure look: Black lace, pink satin ribbon. Crystal candle sticks and tea lights gave it a gorgeous dimmed lighting effect. A manikin wearing a lace up corset as a backdrop and a custom made black ruffle table cloth set the scene.
All candy was pink and black displayed in gorgeous lolly jars from Sweet Style.
How do you like to relax when you are not working?
When I am away from work there is nothing better than spending time with my family, in summer we take our boat out and spend as much time as we can at the beach and have bbq's and picnics.
 I also say on occasion you can't beat putting the kids to bed, getting a babysitter and going out for a nice dinner and a few drinks just my husband and I. 
You can see more of Emily's beautiful work on her website
here
or find her on Facebook
here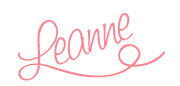 Need more inspiration? Check out these posts: