I finally took some time out last weekend and headed to my favourite Scrapbook Studio to finish a few pages in the girls books.  I also was able to finish off some beautiful tags that the lovely Lisa (from Scrapbook Moments) designed.  These tags are just so devine as well as simple and easy to make. Great to have on hand when you need to add a gift tag to a present – you can even attach them to the front of a folded piece of white cardstock and you have a beautiful card.
I have the plain tags and gorgeous ribbons in the Sweet Style
Shop
if you are looking for some and then you just need to find some pretty patterned scrapbook paper and the possibilities are endless.
If you are a local Sydneysider and looking for a fantastic scrapbook and card making studio then check out
Scrapbook Moments
– Suzie and her team have the most beautiful and original work – I always have the most wonderful day after spending time there.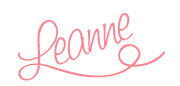 Need more inspiration? Check out these posts: