Some exciting news to share today as the
Sweet Style
website is very close to being launched.  There is still a bit of tweaking to do but I am delighted to announce that as well as offering my candy and dessert table service I will also have an online store which will be stocking all of the gorgeous cake stands, bowls, glassware and other lovely items for sale.
One of the most exciting items to be stocked in the store will be the gorgeous milk cake stands which I love so much.  I have been using these cake stands on every table recently as they look great by themselves or stacked on top of one another – they are such an elegant and classic design.
  I am now taking orders for these items due for delivery in a few weeks.
I am stocking the stands in four (4) colours:
All four (4) colours will be available in four sizes 15cm (6″), 22cm (9″), 25cm (10″) and 30cm (12″).
I will share more with you about other items in the store very soon but
get in quick to order your favourite cake stand. At this stage email me at leanne@sweetstyle.com.au with your requirements and and I will advise further details.
Here are a few more pictures of how I have used these gorgeous cake stands recently.
(Pictured above is 30cm and 25cm)
(Pictured above is 30cm, 25cm and 15cm)
(Pictured above is 30cm, 25cm and 15cm)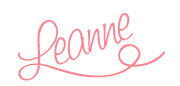 Need more inspiration? Check out these posts: