While holidaying in Bali a few years ago I got to read the book Eat Pray Love by Elizabeth Gilbert.  I know the book has had mixed reviews but I really enjoyed it and was excited to see if had been made into a movie.
I am sure everyone has times in their life where they need to escape to re-evaluate.  I had this time in my life back in 1997 when after a not so nice divorce I decided it was time to escape – time for my Eat Pray Love moment – I did just that by escaping to Italy.  I spent two weeks in Florence participating in an Italian Language course and living in one of those little family apartments just like Elizabeth did. After this I spent an incredible week in Umbria at an amazing cooking school learning and further immersing myself in Italian culture. I then headed to Positano for a wonderful week by the water before heading to New York to shop like a crazy woman.  Not quite the indulgent year that Elizabeth took but still enough for me to reassess and come home with a new outlook.
 I was fortunate to receive free tickets to see the movie two weeks ago and while I did not find the movie as enjoyable as the book I did enjoy the reminder of so many things that the movie explores.  Seeing that lovely big door at the entrance to Elizabeth's apartment in Rome reminds me of my time staying in that little apartment in Florence.  The food – oh the food. The carefree lifestyle of not having to be anywhere in particular at any one time.  The beautiful Italian language which I am now surrounded by having married into an Italian family. Being able to rediscover what it is that is important in your life.  Bali, wonderful Bali.  The one place in the world I can truly switch off and escape – I do love it so.
As I am not a great book reader I wonder if I did not enjoy the movie as I would have because there was a lot more to the book that they did not cover.  I am sure this happens in most movies that start with a book – Have you seen the movie yet?  I would love to know what you thought or if you have had your Eat Pray Love moment in life.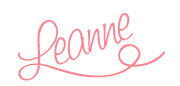 Need more inspiration? Check out these posts: