Over the past few weeks I have had the absolute pleasure of working with the amazing Jacki from
Blissfully Sweet Cakes
.  She has created some amazing cakes for me which I have showcased
here
, so today I have a asked her to let us in on her world – she is so passionate about food – not just cakes but all food.   So sit back and get to know a little more about Jacki.
How long have you been creating beautiful cakes for and when did you start Blissfully Sweet Cakes as a business? 
Alot of my most fond and cherished memories are those I shared with my mum.  Mum made me believe that anything was possible and that you should see the beauty in EVERYTHING.   So I suppose my passion for "creating" cakes initially came from my mum.
Every birthday eve, my sister and I would fall asleep to the sounds of the mix master as mum worked at making our birthday cake for the following day.  Mum was no pastry chef and no great artist, but those cakes were made with soooo much love.   The best part of every birthday was waking up in the morning and wondering what cake she had made this year.
So when my first son was born, one of the first joyous thoughts I had was WOW now I can do the same for him ….. and at that point it all started!!    My first official "cake" was Liam's 1st birthday cake!  I then continued making cakes every year for my kid's birthday parties and would find an excuse at other occasions and also made cakes for those closest to me.   
Blissfully Sweet 
finally came to fruitition the year that Liam started Kindergarten.   Some of the mums up at his school knew that I made cakes and asked for me to make their cakes and that is when I decided to make it official!   It was very daunting and still unsure of myself and unsure of putting something very personal out there!   It has now been 18 months and I have been flat chat since that moment.   I have never had one weekend without something to bake and other weekends are completely manic!
I have never "trained" and am fully self taught in this edible art.   When I made the business official, I decided to hone a few skills and I took the basic course at Planet Cake.   Everything else I have taught myself ….. always looking and always getting inspiration around me.    It is a wonderful way to fully utilise my complete OCD personality!
Have you always had a love for cooking? 
YES YES YES.   Have always had a love of food and organisation and everything surrounding it
.   
My first memories of this passion are of me about 11 years of age, planning dinner parties for my parents and making lists to go shopping and preparing everything.   I have literally hundreds of cook books and scour the net for new recipes and Foxtel is constantly on the Food Network.   But I credit the full spectrum of my now cooking skills to my beautiful mother-in-law.   I married the man of my dreams and in turn got a second family that was second to none!   My husband's family are Italian and are "old school".   I watched my mother-in-law cook all these wonderful Italian dishes over the years and tried and tried again to perfect them ……  and with success!   Every year I host our family Easter, Christmas, New Year and every other get together.   I do LOVE to bake, but I ADORE to cook!  
Which of all your cakes is your favourite? 
That is like trying to choose your favourite child!   I cannot!    Over the last 18 months, I have baked over 350 cakes as well as easily 1,500 cupcakes …. so there is alot to choose from!   As time goes on, I look back and I can see how my style in cakes has adapted.   I love new challenges for each cake and try to push myself to the limits on what can be done.   Still there is sooooo much to learn and I am simply an apprentice!   So to answer this question, I would say that my favourite cakes are those that EXCEED my client's expectations as well as cakes that are completely personalised!    The biggest praise you can receive is the smiles, sometimes the tears and above all else the gratitude!   I feel very honoured to be able to contribute to people's special day in such a small way.   I love to make cakes that look soooo realistic that people say "is that a cake?"   Or when people say "OMG that is over and above what we expected".   People want to make their special day personal and when you can incorporate a client's brief that simply says "….. he loves to cook, travel and drink green tea…." and when they see the cake that was made, it really makes the HOURS and HOURS worth it!
How many cakes to you average per week and how many did you make on your busiest week? 
On average I would have 3-4 cakes a week to make.   These range from cupcakes, to birthday cakes, to novelty cakes, to sculpted cakes, to religious cakes, to cakes for donation and to wedding and anniversary cakes.   
My week usually consists of:
Beginning of the week – baking during the day and creating toppers and figurines for the weekend's cakes.
Middle of the week is carving, assembly and ganaching.
The end of the week is the best bit – the decoration part.
I can honestly say that Sunday night is usually my only night off.
On my busiest week I had 10 orders!   I was crazy but I hate to let people down and especially my return valued clients and I knew I could do it.   In that week I had a couple of orders of cupcakes, but the rest were all decorated cakes!  I look back at that time with very tired eyes …. but it was exhilirating and it is not unnormal to have at least 6 orders for a week.
Tell us about your family
I am very blessed to be surrounded by beautiful men!   I have 3 sons …. Liam aged 7, Ben aged 3 and Noah aged 5 months.   But my biggest fan as well as biggest critic is my husband Larry.   We have been married for 17 years and he knows me better than anyone else.   I do not tell him, but his critiques are usually spot on … when it comes to cakes that is!   Having such wonderful people in my life and being able to do the things I love the most is truly the best gift of all.    Liam says to everyone that his mum makes the best cakes (slightly biased!) and Ben loves to stand at the counter and yell "Mummy … cake …. it is delicious!"   And Noah, well my best assistant.   He sits with me at the counter and smiles the whole way …. yep … life is good, no it is great!
I hope you have enjoyed getting to know more about Jacki – I look forward to sharing some more of her lovely creations with you over the coming days in a dessert table I put together last week.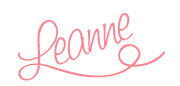 Need more inspiration? Check out these posts: