Have to love it when you find a great bargain at the sales! My four year old Sofia really wanted new boots to wear to pre-school – being the neat freak I am I hate nice new things going to kindy and coming home wrecked within a day or two.
We headed out the other day to see what we could find in the sales – I found myself a wonderful pair of long black boots that I loved but the marked down price was more expensive that what I would normally pay at full price – back on the shelf they went!
We were however there to find Sofia something and we lucked out – we found these fabulously cute brown boots in Cotton On Kids and yes on sale for $20! We had to buy two (as they had two different browns and we couldn't decide and she does have a sister to hand things down to!) and while were were there we found this great red dress reduced to just $10! Kids fashion is so wonderful these days and at that price she can wear it to pre-school!
Here she is after her first day at kindy with her new dress and boots and yes they had survived their first day!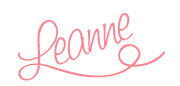 Need more inspiration? Check out these posts: